Christina Loukopoulou PhD Student: 2019-present
Thesis title: Modelling enthesis development in vitro to produce anatomically and clinically relevant bone-tendon constructs for flexor-tendon repair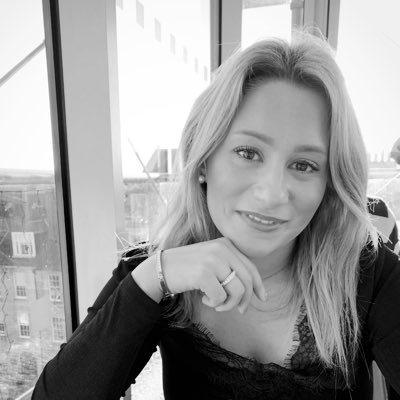 Background: Christina was first introduced to the field of biomedical research and anatomy, when she began her undergraduate studies at the University of Aberdeen, where she obtained a BSc (Hons) in Biomedical Sciences (Anatomy) in June 2018. Wishing to reinforce her undergraduate degree, Christina proceeded to undertake a postgraduate degree in Human Anatomy at The University of Edinburgh, graduating in November 2019 with an MSc in Human Anatomy with Distinction. Christina consciously chose to enrol in this particular Masters programme, as it offered her an in-depth study of the human body, mainly through hands-on cadaveric dissection, thus gaining a haptic appreciation of 3-D anatomy, and prompted her to familiarise herself with the theoretical and practical aspects of anatomy paedagogy. Eager to utilise her background in human anatomy and amalgamate it with the advancing field of tissue engineering, Christina joined the Paxton Lab in early November 2019 as a PhD student in Tissue Engineering and Human Anatomy.
Christina's PhD project mainly involves the study of enthesis formation and repair following avulsion injuries of the flexor digitorum profundus tendon from its insertion site at the base of the distal phalanx of the hand.
The enthesis, a specialised graduated interface where the integration of tendon into bone occurs, is proven to be highly dynamic and actively respond to changes in its environment due to mechanical load (Benjamin and Ralphs, 1998; Bannerman, Paxton and Grover, 2014). It plays an essential role in reducing mechanical stress at the bone-tendon interface. Following injury or disease, this interface is not regenerated resulting in an increased susceptibility to recurrent ruptures and a failed response to mechanical loading (Tellado et al., 2015). Thus, the enthesis is a difficult structure to repair imposing several clinical challenges on orthopaedic surgical reconstruction of bone-tendon interfaces.
All in all, Christina's research, which is funded by Orthopaedic Research UK, revolves around building on the anatomical and clinical relevance of novel tissue-engineered bone-tendon constructs mimicking human bone-tendon tissues, which have been previously developed in a pioneering co-culture system based on anatomical morphometrics in the Paxton lab. Understanding and re-establishing the precise anatomical and mechanical properties of the tissue interface following injury or repair is vital in ensuring future success of replacement tissues for implantation.
Christina remains highly interested in further academic research in anatomy and tissue engineering and has become an active member of learned societies such as the British Association of Clinical Anatomists (BACA) and The Anatomical Society of Great Britain and Ireland.
Additionally, Christina always welcomes the opportunity to teach the fundamentals of anatomy to undergraduate (MBBS/MBChB) and postgraduate students and is interested in exploring methods of teaching outside the box.
Other Info: Outside academia, Christina is a keen skier and surfer, a film and music lover, and enjoys live drawing and painting.